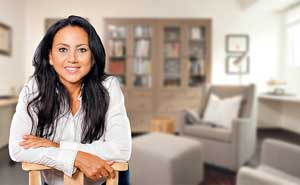 For Therapists, Counselors, and Social Workers:
No matter what therapeutic approach you use, this course will greatly support your therapeutic effectiveness. Therapist, Counselors and Social Workers have reported the course supported their therapy/counseling skills in the following ways:
Learned a different way to empathetically reflect back to clients on a deeper level than they've been trained to do…Clients felt deeply heard and tangibly responded to this type of empathy.
Refined their feelings and needs literacy to be able to support their clients to know what they are feeling or wanting and how to make requests around these.
Helped Clients connect with long-standing needs they didn't know they had.
Learned how to effectively speak their own feelings and needs to clients when necessary.
Facilitated couples to make connections with each other on feeling and need-based level.
I signed up for this class hoping for a deeper, truer expression of spirituality ~ how to be with friends and family when the heat of our misunderstandings threatens to burn us to ashes. I longed for a peace that is more than just a word-stone on my altar. Then this class opened me ~ and the torrent of unloved sorrows, shadows, and unmet dream-wishes of my life have flowed forth. I've been riding the rapids, spiral eddies, and still waters right into the peace light of my own heart. The journey has been terrifyingly vibrant and sweet. I've been very grateful for Jerry's rock solid empathy and kind wise words as a river guide. You don't drown in this river, you learn how to breathe under water. —Janet Merrell, Ph.D. Psychology
Many therapists refer their clients to the Compassionate Communication Course because it builds up their clients feeling and need literacy so their therapy can be more effective.