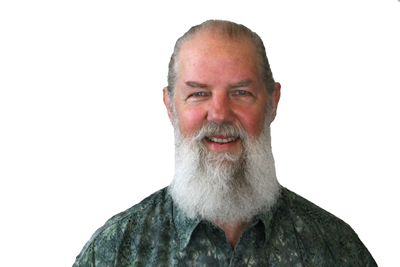 Since 2004, the Asheville Compassionate Communication Center has been supporting people to compassionately connect more deeply to themselves and others. Over a thousand people have benefited from the courses and coaching sessions offered. Contrary to popular belief, Compassionate Communication is not just a method of communication, but a consciousness or empathetic mindset in which the communication methods reside. This consciousness is best understood as an awareness that operates off the assumption that 
both people
have feelings and needs associated with both the conflicts and celebrations in life. Each person connecting to their own feelings and needs and sharing those with the other, and at the same time, connecting and hearing the other's feeling and needs creates a quality connection where both will trust everyone's needs can be valued, met and consciously celebrated.
Welcome, I'm Jerry Donoghue
My goal is to add more effectiveness, ease and deep intimate connection to your relationship than you ever dreamed possible by giving you sophisticated tools that you can immediately use to improve your communication and life.
As a result of my 14 years of effort in sorting out the complexities of couples communications, I can confidently say that if you are willing to roll up your sleeves and receive what I have to offer, you will…
Dramatically change the communication in your relationship
Which will dramatically change the quality of your relationship
Which will dramatically change your life
I'm known for the unconditioned presence and clarity I bring to the confusion and frustration that couples often experience regarding their communication. Life manifests from the depth of our being and I help people tap into their depth ever so efficiently and gently.
Through my courses and private coaching, you will learn practical wisdom to transform the communication in your relationship which is the keystone to building a thriving, joyous life. I don't know about you, but when I'm on my deathbed, I want to have tears of joy in my eyes thinking back on all the sweetness in my relationship, not look back and think about all the times I was "right!"—Jerry
Please feel free to call me 828-252-0538 or email to explore whether we can work together or to ask any questions.
---
Business Information
Jerry started his communication coaching business in 2003 to help people apply the powerful Compassionate Communication model (Nonviolent Communication) to their lives. Over a thousand people have actualized deeper connections with themselves and others as a result of taking his courses.
Prior to this, Jerry founded Montage Productions, Inc., a successful training and development company he managed for 16 years. He wrote and designed many highly acclaimed communication training programs. Over 8000 businesses and organizations, representing 150,000 people, have benefited from his training programs.
Today, besides doing one-to-one coaching sessions individuals and couples, Jerry offers experiential Compassionate Communication courses, retreats, and intensives that are helping people to deeply connect with themselves and others. He was also retained by a health training organization (Mahec) to train Doctors, Psychologists, Nurses and other health professionals.
He also has developed a 9-Month Inner Presence Coaching Program which combines the essence of Eastern enlightenment traditions with Western depth psychology and trains coaches and helping professionals.
Inspirations For What I Do
Quite simply, I wanted to teach what I needed to learn but do so consciously and collaboratively. I was inspired to gain clarity about how the communication in my own life affected myself and others. Also, I wanted to offer the clarity I found to others.
After I sold my business in 2001, I was pretty much a lost puppy. It seemed all the things I didn't face in my life came rushing forth in the form of intense feelings that overwhelmed me. I felt these feelings deeply, but never really had the language to identify nor express them. I realized I could suppress them pretty well, though. My studies of compassionate communication helped me specifically identify and express what I was feeling. Just this alone has impacted my life and relationships in so many amazing ways.
My communication in my marriage was ineffective as well. Having been brought up in arguing, right/wrong, psychological analysis environment, I had some serious work to do to transform the communication in my relationships. Compassionate Communication gave me a viable alternative to speaking in this argumentative way that was so repelling and left things unresolved.
Now, after teaching this work for 13 years, I feel this compelling desire to share what I have learned and am passionate about inspiring others who are ready to receive what I have to offer. I see myself as a facilitator of people's journeys and guide them to trust their innate wisdom. I teach from my own experience and can be a valuable ally to those who want to connect to find a way to stabilize inner peace, loving connections, and engagement with all life.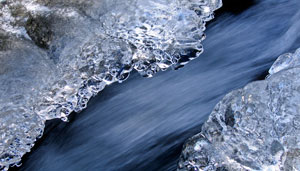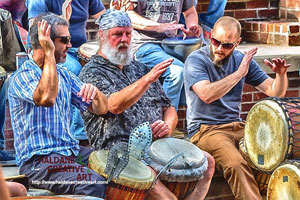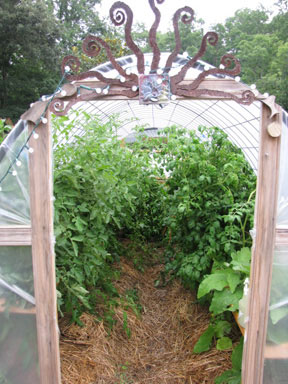 Personal Interests
I'm a parent of two grown children I love very much. I'm at a place in my life where I am fully exploring and living my many interests, which I've shared below.
Photography: I do a fair amount of hiking in the Blue Ridge Mountains of North Carolina. Being in nature is a life-long passion of mine. These mountains are the oldest mountains in the world with an unbelievable amount of bio diversity. I enjoy photographing the beauty of the mountains and streams.
Hand Drumming: In the warm weather months, you'll see me downtown Asheville, NC in the middle of the drum circle in Pritchard Park playing the drum. My drumming buddies and I started the drum circle in this urban park about 14 years ago. It's a great community event. I also play a little keyboard and it has been a passion of mine to compose music.
Permaculture Gardening: My latest interest is in developing a 1.2- acre homestead that sits between the confluence of two creeks. I've developed about 5000 square ft of no till garden beds to grow our own food. I find getting my hands dirty in the garden and attuning to the ecological systems and changes that happen every day, supports me on many levels. The physicality of gardening is a rejuvenating antidote to spending so much time in the inner worlds or writing. There is something new every day and I can touch it. Not to mention the delight in growing and eating my own organic fruits and veggies.