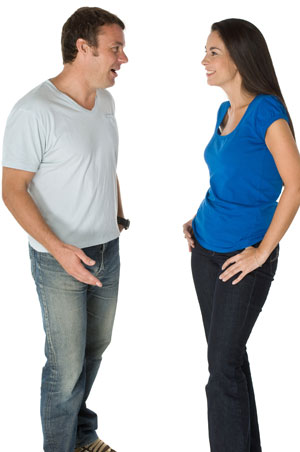 Can The Communication In Your Relationship Pass This Test?
1. 

Do you analyze and try to fix your partner's problems to get your needs met?

Yes

No

2. Do you find yourself repeatedly asking for things to be done that don't get done?

Yes

No

3. Do you have a hard time expressing feelings or expressing what you want?

Yes

No

4. Do you respond with anger or withdrawal when facing conflicts?

Yes

No

5. Do you think you are right and your partner wrong about various matters?

Yes

No

6. Do you take personally all the judgments directed at you?

Yes

No

7. Do you catch yourself making judgments and feel frustrated with yourself?

Yes

No

8. Do you find yourself having lots of arguments or the same ones repeatedly?

Yes

No

9. Does your Partner say this a lot: "I told you that, you just don't listen to me!"

Yes

No

10.

Do you criticize your partner or do the silent treatment to get what you want?

Yes

No
Click Here To Interpret Your Test Result
If you answered "YES" to ANY of the test questions on the then I'm confident the communication with your partner (or future partner) can be improved significantly. But don't feel bad, not many people pass this test. In fact, this test calls attention to the life-alienating communication we all use in our relationships.
So I design a comprehensive 8-Week Compassionate Communication Course to teach people how to communicate differently. I've found it really does take an intensive course like this to break the disconnecting patterns of communication. Often, our patterns are beyond just reading a book and require expert coaching and guidance to move into communicating with compassion. I would also encourage you to explore this course or take a look at the couples sessions work.